Last edition: December 2021
The Lean Healthcare Transformation Summit Europe took place on December 2 and 3. It was two intense days of learning and sharing on the managerial transformation of health institutions.
During these two days, we have welcomed many Lean Healthcare experts to share their experience and talk about transformation projects they led in health institutions. The two days were divided into time for keynotes and round tables, group workshops and networking.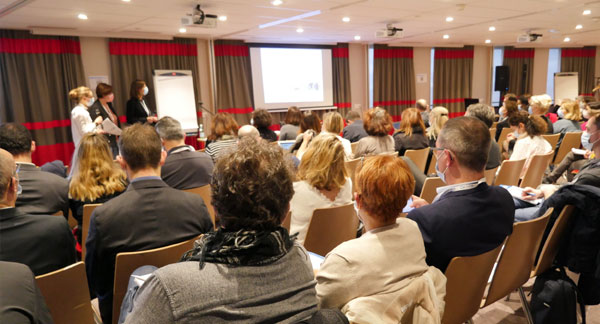 Last year, we have adapted the Lean Healthcare Summit to the context of the ever-present health crisis, which is why today we can offer you the replay of all keynotes and workshops.
Dernière édition : Décembre 2021
Le Lean Healthcare Summit, s'est déroulé les 2 et 3 décembre dernier. ce fut  deux jours intenses d'apprentissage et de partage sur la transformation managériale des institutions de santé.
Durant ces deux journées, nous avons reçu de nombreux experts du Lean Healthcare, pour nous parler de leur expérience et de projets de transformation qu'ils ont mené dans des institutions de santé. Les deux journées étaient divisées en temps de conférences et tables rondes en plénière, d'ateliers en groupes, et de moments de networking.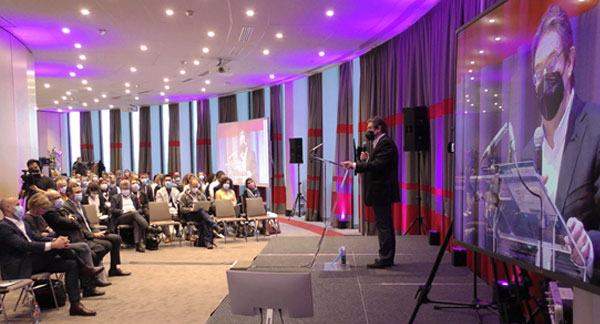 L'année dernière, nous avons adapté le Lean Healthcare Summit au contexte de la crise sanitaire toujours présente, c'est pour cela que nous pouvons vous proposer aujourd'hui les replay de l'ensemble des Keynote et ateliers.
PROGRAM: Replay rate 2021
15 hours of lectures in French and English:
550€ INCL. VAT
If you have not attended to the Summit, you can buy the replay by completing this form: 15 hours of conferences.
French or English Version: 550€ TTC 
Payment by credit card.
PROGRAMME : Tarif Replay 2021
15 heures de conférences en français et en Anglais  – 550€ TTC
 Vous n'avez pas participé au Summit vous pouvez acheter les replay en complétant le formulaire ci-dessous : 15 heures de conférence.
Version Anglaise ou version Française 550€TTC.
Règlement par Carte bancaire.