COMITE SCIENTIFIQUE – INTERVENANTS
SCIENTIFIC COMMITTEE – SPEAKERS
Président de Catalysis
Chairman of Catalysis

John est un interniste, ancien PDG du secteur de la santé et est l'une des figures de proue de l'adoption des principes d'excellence organisationnelle dans le domaine des soins de santé. Il a fondé Catalysis, un institut d'éducation à but non lucratif en 2008, 
membre fondateur du Center for Lean Engagement and Research (CLEAR) à l'Université de Californie à Berkeley. 
Catalysis parraine le Lean Healthcare Transformation Summit chaque année, aux États-Unis et en Europe.
John is an internist, former health sector CEO and is a leader in the adoption of the principles of organizational excellence in health care. He founded Catalysis, a nonprofit educational institute in 2008 and is a founding member of the Center for Lean Engagement and Research (CLEAR) at the University of California at Berkeley.
Catalysis sponsors the Lean Healthcare Transformation Summit each year in the United States and Europe.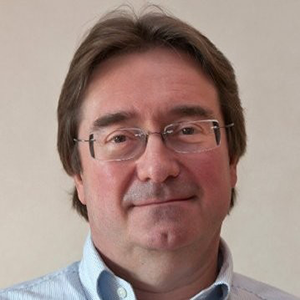 Ancien directeur de CHU et Professeur émérite UCLouvain
Former director of CHU and professor emeritus UCLouvain


Depuis 2009, il a vu dans le LEAN un cadre managérial prônant les valeurs qu'il a toujours défendues et a donc décidé, en collaboration étroite avec son Comité de Direction, d'implémenter la transformation LEAN à l'échelle institutionnelle.
Professeur émérite à l'UCL. Il est en charge d'enseignement sur le LEAN management dans de nombreuses universités.
Il consacre son temps à l'accompagnement de comités de direction du monde de la santé qui souhaitent déployer une transformation managériale globale de leur institution, et occupe la fonction de vice-recteur à l'université de Namur.
Since 2009, it has seen LEAN as a managerial framework that promotes the values it has always defended and has therefore decided, in close collaboration with its Management Committee, to implement the LEAN transformation at the institutional level.
Professor Emeritus at UCL. He is in charge of teaching LEAN management in many universities.
He devotes his time to supporting management committees in the health sector that wish to implement a global managerial transformation of their institution, and is Vice-Rector at the University of Namur.
Directeur de la Performance
et du Contrôle de Gestion
des Hospices Civils de Lyon
Director of Performance and Management Control,
Hospices Civils de Lyon

Pascal Corond est directeur de la Performance et du Contrôle de Gestion des Hospices Civils de Lyon depuis 2007.
Après 10 ans dans une agence du Ministère de la Santé (Agence Régionale d'Hospitalisation de Rhône-Alpes), Pascal COROND intègre les Hospices Civils de Lyon en 2007 pour mettre en place des outils de contrôle de gestion dans le cadre du plan de retour à l'équilibre. Il assure le suivi des plans de redressement et impulse des optimisations opérationnelles (blocs opératoires, consultations externes et secrétariats médicaux, urgences).
A partir de 2015, il coordonne, en lien avec la Direction Générale, le déploiement du Lean management au sein des Hospices Civils de Lyon.

Pascal Corond has been Director of Performance and Management Control at Hospices Civils de Lyon since 2007.
After 10 years in an agency of the Ministry of Health (Rhône-Alpes Regional Hospitalization Agency), Pascal COROND joined Hospices Civils de Lyon in 2007 to set up management control tools as part of the plan to restore balance. He monitors recovery plans and drives operational optimisations (operating theatres, outpatient consultations and medical secretariats, emergencies).
As of 2015, it will coordinate, in conjunction with General Management, the deployment of Lean management within the Hospices Civils de Lyon.
Directrice générale de Catalysis
Chief Executive Officer of Catalysis

Kim Barnas occupe actuellement le poste de directrice générale de Catalysis, à Appleton, dans le Wisconsin.
Avant de rejoindre Catalysis, Kim a été vice-présidente senior de ThedaCare et présidente du centre médical d'Appleton et du centre médical Theda Clark. Dans le cadre de ces fonctions, elle a eu l'occasion de s'informer sur le LEAN et de mettre en œuvre ce travail dans les opérations hospitalières. La voie du système d'amélioration de ThedaCare (LEAN) a commencé en 2003, avec une cartographie de la chaîne de valeur suivie d'événements et de projets d'amélioration. Elle a participé à la direction de deux des premiers flux de valeur pour les services d'obstétrique et de cancérologie.
Au fur et à mesure de son parcours, un nouveau défi est apparu : la nécessité d'une méthode systématique pour soutenir l'amélioration, clarifier les possibilités d'amélioration continue au quotidien et assurer le déploiement stratégique. Pour répondre à ce besoin, Kim et son équipe ont dirigé l'élaboration d'un système de gestion. Ce système de gestion allégé est conçu pour améliorer les performances grâce à un processus prévisible qui développe les leaders, identifie les défauts, résout les problèmes et développe les personnes. En 2014, Kim a écrit un livre intitulé « Beyond Heroes, A Lean Management System for Healthcare », basé sur ce parcours.
Aujourd'hui, Kim enseigne et soutient activement des équipes de cadres de santé dans le monde entier. Son objectif actuel est d'étendre le système de gestion à l'équipe de direction, avec une approche du leadership basée sur des principes.
Kim est titulaire d'une maîtrise de sciences en administration des soins de santé.
Kim Barnas is currently the Executive Director of Catalysis in Appleton, Wisconsin.
Prior to joining Catalysis, Kim was Senior Vice President of ThedaCare and President of the Appleton Medical Center and Theda Clark Medical Center. In these roles, she had the opportunity to learn about LEAN and implement this work in hospital operations. ThedaCare's improvement system (LEAN) journey began in 2003 with a value chain mapping followed by events and improvement projects. It has been involved in leading two of the first value streams for Obstetrics and Oncology services.
Along the way, a new challenge emerged: the need for a systematic method to support improvement, clarify opportunities for continuous improvement on a daily basis and ensure strategic deployment. To address this need, Kim and her team led the development of a management system. This lean management system is designed to improve performance through a predictable process that develops leaders, identifies defects, solves problems and develops people. In 2014, Kim wrote a book entitled « Beyond Heroes, A Lean Management System for Healthcare » based on this journey.
Today, Kim actively teaches and supports healthcare executive teams around the world. His current goal is to extend the management system to the executive team, with a principled approach to leadership. Kim holds a Master of Science degree in Healthcare Administration.
Experte en Amélioration Continue
Expert in Continuous Improvement

Elle a débuté sa vie professionnelle dans la recherche en glaciologie à l'Université libre de Bruxelles (ULB). Elle est engagée ensuite à l'Université catholique de Louvain (UCL) où elle a rapidement accédé au poste de directeur administratif.
En 2009, elle intègre le CHU UCL Namur en tant que Directeur de l'amélioration continue, de la qualité et du développement. Son rôle « de courroie de transmission » consistait à garantir une interaction importante entre les collaborateurs de terrain et les autres directeurs de par sa vision transversale et sa polyvalence.Depuis juillet 2018, elle met son expérience au service de plusieurs hôpitaux en France, au Maroc et en Belgique pour le Groupe Jolimont où elle assure une fonction de chargée de mission pour la direction médicale et générale.
She started her professional life in glaciological research at the Université libre de Bruxelles (ULB). She then joined the Université catholique de Louvain (UCL) where she quickly became administrative director.
In 2009, she joined the CHU UCL Namur as Director of Continuous Improvement, Quality and Development. Her role as a « transmission belt » consisted in ensuring significant interaction between the field staff and the other managers thanks to her transversal vision and versatility.
Since July 2018, she puts her experience at the service of several hospitals in France, Morocco and Belgium for the Jolimont Group, where she is in charge of the medical and general management.