Programme 1er décembre 2021


Program December 1th, 2021
GEMBA – Visite aux Hospices Civils de Lyon
GEMBA – Visit to the Hospices Civils de Lyon
Organisée par Pascal Corond, directeur de la Performance et du Contrôle de Gestion des Hospices Civils de Lyon depuis 2007.
Organized by Pascal Corond, Director of Performance and Management Control of Hospices Civils de Lyon since 2007.
Programme 2 décembre 2021
Program December 2, 2021
Enregistrement et breakfast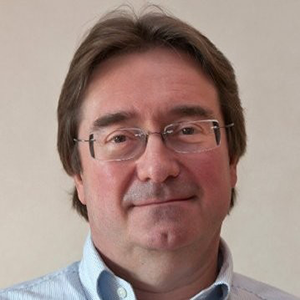 De nombreuses tensions existent entre les directions hospitalières et les médecins. Celles-ci sont souvent provoquées par des défauts de communications et/ou un manque de concertation et de reconnaissance mutuelle, alors que finalement leur objectif est identiques : offrir des soins de qualités à tous les patients.
Une approche managériale basées sur des valeurs fortes, partagées et vécues au quotidien, associées à des pratiques participatives et rigoureuses peut contribuer à atteindre plus vite et mieux cet objectif commun.
Many tensions exist between hospital management and doctors. These tensions are often caused by poor communication and/or a lack of consultation and mutual recognition, whereas in the end their objective is the same: to offer quality care to all patients.
A managerial approach based on strong, shared and daily lived values, combined with participatory and rigorous practices can help to achieve this common objective faster and better.
Piloter par le lean : donner du sens, construire ensemble, garantir l'adaptabilité
Pascal COROND (HCL Lyon)
Après 10 ans de politique de redressement, les HCL font le choix du pilotage par le lean pour consolider la dynamique de l'établissement et affirmer leur développement. Le lean y est envisagé comme un mode de management qui fait le pari de l'intelligence collective pour faire évoluer les organisations. Comme un outil d'amélioration continue qui donne une place à chacun. Développé dans toutes ses modalités, depuis le pilotage global du projet d'établissement, jusqu'aux gambas et réunions 5 minutes dans les services, il assure une cohérence de gouvernance et de discours à tous les échelons de l'institution et garantit ainsi la capacité d'adaptation de l'ensemble des équipes.
Steering through leans: giving meaning, building together, guaranteeing adaptability
Pascal COROND (HCL Lyon)
After 10 years of recovery policy, the HCL's have chosen lean management to consolidate the dynamics of the establishment and assert their development. Lean is seen as a management method that relies on collective intelligence to help organizations evolve. As a tool for continuous improvement that gives everyone a place. Developed in all its modalities, from the overall management of the institution's project, to the gambas and 5-minute meetings in the departments, it ensures consistency of governance and discourse at all levels of the institution and thus guarantees the adaptability of all the teams.
1 atelier à choisir
parmi 3 possibles :
1 workshop to be chosen among
3 possibilities:
Création de cockpit avec et pour les équipes
Johann TACHE & JULIEN CASTIONI

 (SUISSE)
Redesign complet d'une unité depuis le modèle de gouvernance jusqu'au traitement des modes opératoires détaillés, La mesure de l'expérience collaborateur et qu'en faire après, Amélioration des thématiques identifiées (gestion du changement, coaching managérial, organisation et processus, amélioration continue, implication des équipes, création de cockpit d'indicateurs, etc.)
Cockpit creation with and for teams


Johann TACHE

& JULIEN CASTIONI

(SUISSE)
Complete redesign of a unit from the governance model to the treatment of detailed operating procedures, Measurement of employee experience and what to do next, Improvement of identified themes (change management, managerial coaching, organization and processes, continuous improvement, team involvement, creation of indicator cockpit, etc.).
En français, traduit en anglais
Lean mindset & behaviors that make emerging healthcare leaders thrive, from the start
Arnout ORELIO (NETHERLAND)
Déploiement d'une démarche globale de Lean Management au sein d'un opérateur de santé mutualiste multi métiers
1 atelier à choisir parmi
3 possibles :
1 workshop to be chosen among
3 possibilities:
Discover your next step in inspiring lean leadership 
Monique VAN OLPHEN

and

Fredericke SIEMENS

(NETHERLANDS)
En anglais, traduit en français
Du concept du vrai Nord et des valeurs à la concrétisation de la démarche Lean sur le terrain
Anne CRACCO, Céline WALTER & Elodie BERTHELOT

 (FRANCE)
Developing Kata for the NHS in England  
Developing Kata for the NHS in England  
L'évolution du système managérial et de la culture lean : condamnés à l'amélioration !
À partir d'un bref rappel du chemin parcouru depuis 10 ans, qu'est-il arrivé au modèle défini par le CHU de Québec-Université Laval. Comment s'est-il adapté au temps et aux changements ?
The evolution of the managerial system and lean culture: doomed to improprement!
Starting with a brief review of the road travelled over the past 10 years, what happened to the model defined by the CHU de Québec-Université Laval. How has it adapted to time and change?
Le pouvoir d'une lean leadership

en situation de crise
The power of lean leadership in a crisis situation
Clôture de la première journée

Programme 3 décembre 2021
Program December 3, 2021
Enregistrement et breakfast

Engager les médecins dans le leadership Lean : les leçons des 20 dernières années !
Stephen SINGLETON
Le Lean et le cycle du Hype
Jens KROMBACH

(USA)
1 atelier à choisir parmi
3 possibles :
1 workshop to be chosen among
3 possibilities:
Faire vivre au quotidien une organisation Lean aux hôpitaux Universitaires de Genève 
Wilfried TOURNE & Sophie LE DU

(SUISSE)
Bringing a Lean organization to life on a daily basis at the University Hospitals of Geneva
Wilfried TOURNE & Sophie LE DU 

(SWITZERLAND)
En français, traduit en anglais
Le déploiement d'un «smartlab» au CHU Robert Debré
Niccolo CURATOLO & Alexis MOSCA

 (FRANCE)
7000 stories: Storytelling and Leadership driving continuous improvement

Isala-Rob DILLMANN & Corina VAN GELDEREN

(NETHERLANDS)
Les systèmes de gestion : Comment ont-ils fonctionné en temps de crise ?
Kim BARNAS
(USA)
Comment le lean a-t-il profité aux soins de santé en temps de crise ? Kim Barnas expliquera comment un système de lean a permis aux organisations de s'adapter et de s'ajuster rapidement au climat en constante évolution créé par la pandémie mondiale. Elle comparera les expériences des organisations qui disposaient d'un système de gestion avant la pandémie et celles qui n'en avaient pas.
Management Systems: How Did They Work in a Time of Crisis?
Kim BARNAS (USA)
How did lean management benefit healthcare in a time of crisis? Kim Barnas will share about how a lean management system allowed organizations to quickly adapt and adjust during the ever-changing climate created by the global pandemic. Kim will compare and contrast stories from organizations that had a management system in place prior to the pandemic and those who did not.
Table ronde
Le rôle déterminant des médecins et des soignants dans le déploiement et la présentation d'une démarche lean
Modérateur : Patrick DE COSTER
Orateurs : Frederike SIEMENS /
Stephen SINGLETON/ Jens KROMBACH
Round table
The decisive role of physicians and caregivers in the deployment and sustainability of a lean approach

Moderator: Patrick DE COSTER
Speakers: Frederike SIEMENS /
Stephen SINGLETON/ Jens KROMBACH
Le développement de nouveaux modèles de soins est l'avenir des soins de santé
John TOUSSAINT (USA)
La pandémie mondiale COVID-19 a bouleversé le fonctionnement des soins de santé et a amplifié la nécessité d'examiner la manière dont nous avons toujours prodigué les soins. Il en est résulté une grande quantité d'innovation et de créativité. Mais quels sont les changements qui seront soutenus à l'avenir ? Après avoir examiné les effets de COVID-19 sur les systèmes de santé dans le monde entier, le Dr Toussaint discutera de ce à quoi pourrait ressembler l'avenir des soins de santé du point de vue des systèmes et de la manière dont les responsables des soins de santé peuvent tirer parti de cette crise pour créer de nouveaux systèmes qui serviront de tremplin pour mieux servir les patients, le personnel et les communautés.
New Care Model Development is the Future of Healthcare
John TOUSSAINT (USA)
The global COVID-19 pandemic upended the way healthcare operates and magnified the need to examine the way we have always delivered care. Much innovation and creativity has been the result. But what changes will be sustained going forward? Having examined COVID-19 effects on healthcare systems throughout the world Dr. Toussaint will discuss what the future of healthcare may look like from a systems perspective, and how healthcare leaders can leverage this crisis to create new systems that act as a springboard to better serve patients, staff, and communities.
Mot de clôture du Lean Healthcare Summit 2021

Closing remarks of the Lean Healthcare Summit 2021

* Session en traduction simultanée Anglais-Français / English-French simultaneous translation session